I panicked when I hit a button and deleted the blog design that I had paid for. I did not know there was even a backup option available until AFTER my brilliant delete. After panicking, logic kicked in and I realized that images were saved on photobucket.com and not everything was lost.
From my mistake, I was able to learn a lot and wanted to share some of it with you.
Backgrounds
- There are hundreds, if not thousands, of backgrounds available at
deviantart.com
. There are several backgrounds shown with each pack, but if you download the pack, there are even more available. To use the background, go into the design, go to template designer, then to background. Click on the background image then options will come up for you to change your background.
Removing the Blogger Navigation Tool
- With the gadgets and widgets available, no one needs the navigation tool on top of blogger. The directions are easy to remove the navigation tool and can be found at
willwork4followers.danoah.com
Adding a Signature
- Before adding your signature, I would recommend saving a backup of your template. This can be done by going to the design tab, then to edit html, and at the top there is a section that says backup/restore template. After you have done this, the tutorial can be found at
www.kevinandamanda.com
Adding a post divider
-
shabbyblogsblog.blogspot.com
has some post dividers available for download and also gives a tutorial on how to add one to your template.
LinkWithin (thumbnails to other posts)
- A lot of bloggers are using this. There is a widget that will set it up for you, or if you would like to create your own title and/or place it below your signature,
www.bloggersentral.com
has that tutorial for you.
Once I found out I could do the basics of a web design, I offered my services to my sister (for free, of course), to see what we could do with her blog. You can check out my first design for someone else on her blog at
My Kids, My Husband and I
Today I Linked up With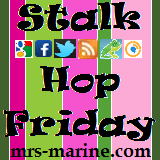 Photo from stock.xchng